Cristiano Ronaldo and Irina Shayk share passionate embrace
When dining with their boyfriend's parents, many women would be concerned with their manners in front of potential in-laws.
Irina Shayk clearly feels at home with her footballer beau Cristiano Ronaldo's family, as the pair got down to some serious kissing at the table during lunch in his hometown, Funchal, Madeira.
But while the gorgeous Russian model was wrapped up in her boyfriend's embrace, laying her head back and closing her eyes, Cristiano appeared a little distracted.
The Real Madrid player looked over Irina's head as the pair embraced, before pulling his head away.
Irina did not appear happy with the snub, playfully pouting and trying to pull Cristiano's face back towards her.


Their comical interaction was witnessed by the footballer's family and Cristiano's little boy Cristiano Jr, who they have been spending time with in the Ronaldo's home town on the Portuguese island. The good-looking duo are enjoying their down time, with Irina going casual and make-up free.
As an in-demand model, she spends most of her time coiffed and preened to perfection, but Irina was happy to step out in a simple white vest and jeans, with tousled, natural hair and not a scrap of make-up on her beautiful face.
Cristiano, 26, was typically decked out in designer gear in a Gucci cap.
The day before, Cristiano was pictured for the first time with his baby son. And, in the first shots of 10-month-old Cristiano in many months, the resemblance between the father and son is uncanny. With a head of downy black hair and olive skin, little Cristiano looked adorable as he was carried by his proud father.
The baby also appeared to have taken after his father in terms of his love of designer fashion, as he was wearing a Burberry checked shirt, denim jacket and matching Burberry baseball cap – which he wore backwards to make it more trendy.
And it seems Irina has adapted well to the family style of life, as she was seen cuddling up to her boyfriend's super-cute son in the back of the car.
Irina has remained loyal to Ronaldo despite the revelation last year that he had become a father. The baby was allegedly born to a 20-year-old British student following a fling with the star after they met in a London club.
'As agreed with the baby's mother, who prefers to have her identity kept confidential, my son will be under my exclusive guardianship.'
And while Ronaldo's mother Dolores is essentially raising the baby between Madrid and Portugal due to the football star's career commitments, Ronaldo spoke recently about how his life had been affected by becoming a father.
Hair Colors:
---
Emo Makeup Tips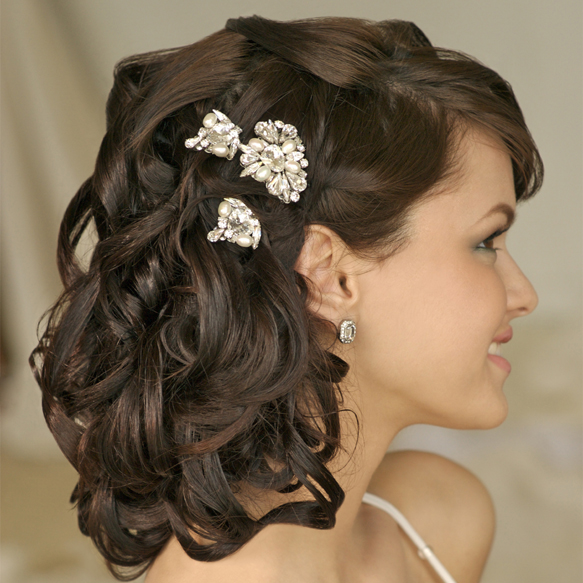 ---
Summer Hair Care Regimen
I'm so excited that summer is right around the corner. My pool opens this weekend and while the water is probably too cold to take a dip, I'll be there! I love the warmth of the sun on my SPF protected skin and once it gets warmer, I love the feel of water. Anyway, the summer can be the most brutal on my hair because I love to swim and usually I take a dip almost daily.
Usually during the summer I rely on co-washing and wearing buns. I step up my deep conditioning by doing an overnight deep conditioning treatment twice a week. But this summer, I plan on deep conditioning overnight three times a week and saturating my hair with oil overnight once to twice a week. Thankfully, since I'm a nurse in L&D I can wear a scrub cap while I work and it's totally acceptable and common. Since my entire head is covered no one will be the wiser as to what's actually going on under there. My Plan: apply a treatment (whether it's an oil treatment or a deep conditioning treatment), cover with a plastic cap, and then cover with my scrub cap!
---
SEDU Pro Ionic Travel Set
This is for the travelnistas or anyone else that loves to take a good trip and still wants to do a little something extra with their hair while traveling. Usually, I just rock a wash and go the whole entire trip because I love going to places where there's sun and sand but every now and then I want to change it up and get "dolled" up for a evening out. Enter the SEDU Pro Ionic Travel Set, it's perfect because it comes with the Pro Shortie Mini Styler Iron and The Pro Ionic Travel Dryer which features moisture-sealing technology for hair that's instantly healthy and shiny. Plus, Sedu's Mini Styler Iron is just 6" long, making it perfect for on-the-go touch-ups.
The most unique thing about this kit is that the blow dryer folds over to save space and space saved in a suitcase is worth it's weight in gold. Both tools come in the convenient microfiber case, where you can add in the SEDU Anti-Frizz Polishing Treatment with Pure Moroccan Argan Oil.
Folica.com deals to help you save even more!
Get 15% Off plus Free Shipping at Folica.com with code MAYGRADS at checkout. Expires 6/10/11
Folica Bonus Offer! Get a full year of W magazine included with your purchase of $50 or more.
---
Fall Hair Trend: The Kitten Bump
Two '60s "sex kittens," Brigitte Bardot and Julie Christie in the groundbreaking film "Darling," were the inspiration behind long, swingy looks with extra height at the crown.
« First, since many of the models were arriving straight from other shows with product in their hair, hair was lightly misted with water before their blow-outs to prep hair for styling. In case models had a lot of product build-up in their hair, René Furterer Naturia Dry Shampoo was at every hairstylist's station to cleanse and refresh hair instantly.
« For full-on volume, René Furterer Volumea Volumizing Conditioning Spray was spritzed on hair and massaged into roots before blow-drying. "The Volumea spray creates the foundation for the style
and provides hold," says Garren.
« For models with wavy hair, René Furterer Acanthe Curl Enhancing Leave-in Fluid was applied instead of Volumea, but it was kept an inch-and-a-half away from roots to maximize lift at the crown. Both products delivered volume with movement. "I wanted the hair to float," says Garren.
« Each model was styled according to hair texture, length and face shape. Which meant deep side parts for some, classic '60s middle parts for others. And because eyebrow-grazing bangs were a quintessential Mod look—think Marianne Faithfull—some girls were given silky spills of faux fringe. Hair was parted in the center, and two skinny sections were secured with tiny anchors. Next, clip-on bangs were clipped into place and artfully trimmed to look perfectly natural.
« To create the "kitten bump," two sections of hair at the crown were rolled into jumbo rollers. Once rollers were removed, sections were lightly back-combed. The finishing touch: René Furterer Vegetal Finishing Spray for light control.
---
The two actors play in Love has its reasons
The romantic comedy is showing Robert de Niro and Monica Bellucci sign the homecoming of two actors.
---
bob hair cuts
Bob hair cuts

Bob hair cuts styles


Bob hair styles


Medium Bob hair cuts


Bob hair cuts


Bob hair cuts pictures


Bob hair cuts


The Bob hair cuts is one of those classics hairstyles that seem to never go out of trend. No matter what the current fashion goes, it is always there.
---
Reward yourself through a Macy's WEDDING Registry.
When you register with Macy's and enroll in the Registry Star Rewards program, you will enjoy the following benefits:
10% back for purchases made on your Macy's card

. This includes purchases throughout the store, whether it is a dress for your engagement party, new shoes for a night out on the town or jewelry for your bridal party. If you don't already have a Macy's card, no need to fret; your Bridal Consultant can assist you with opening one so you can enjoy the benefits immediately (through to your wedding date).

5% back on every gift purchased off your registry from family and friends

. Whether they purchase in-store at any of our over 800 national stores, online at macysweddingchannel.com or by phone (XX) you'll earn these rewards dollars back. These rewards are taken into effect immediately upon registering and, for those "forgetful" or "tardy" friends who send a gift late; you'll receive this 5% after your wedding date for 90 days.

10% off remaining registry items

.

For 90 days after the "I do's" are said, there are still perks to enjoy with the Macy's Registry Star Rewards program— receive 10% off when purchasing any remaining items left on your registry.
Reward dollars are provided through a Macy's Gift Card and can be used to further create your life and build your home together. To start earning these rewards, visit your local Macy's store. A Bridal Consultant can help you create a registry and enroll you in the Registry Star Rewards Program.
Thousands of brides have enrolled in this program and received more than $10 million in rewards.
Consider this our "Congratulations" to you on your marriage and our best wishes in joining the Macy's family, as you create your own.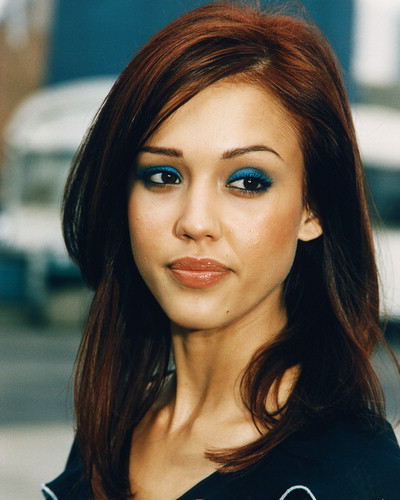 ---
Fall Hair Trend: The Kitten Bump
---
Hair Colours | Hairstyles | Hair Pictures
Hair Colours | Hairstyles | Hair Pictures
Hair Styles | Hair Color | Hair Color Pictures | Garnier Hair Color
The bob trend: Lily Allen's Trendy short hairstyle Nov 30, 2010
Lily Allen's short hairstyle
Titanic hot pics Nov 30, 2010
---
New models hair.2010 hair color photos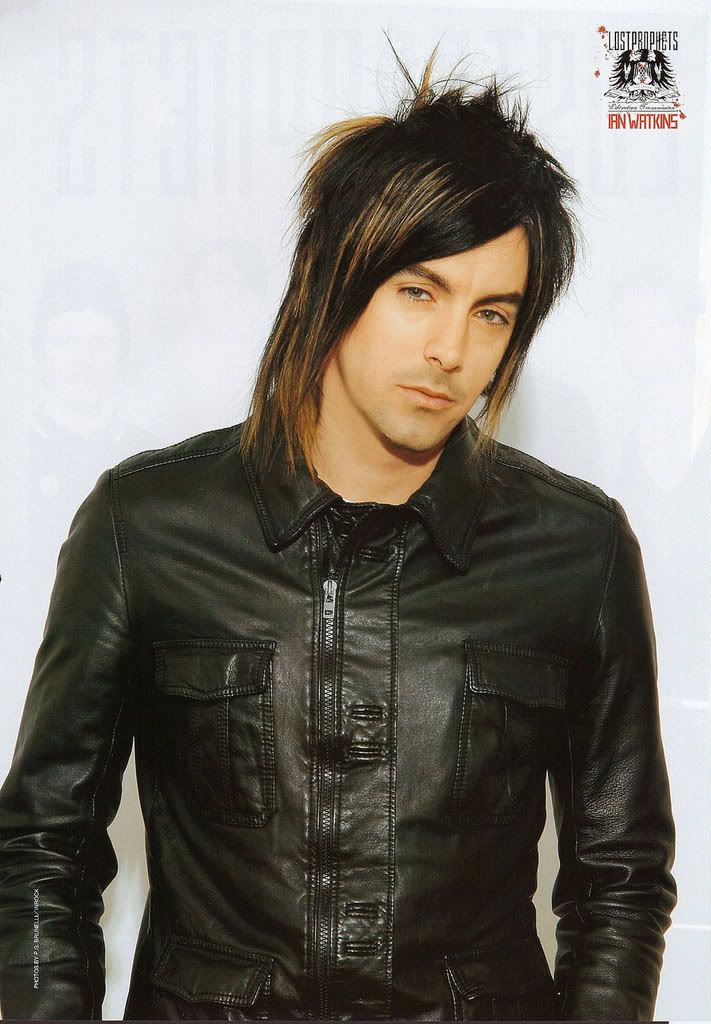 Ian Watkins hairstyle
Ian Watkins is the lead singer for the Welsh Alternative Rock band known as Lostprophets. He was born in Merthyr Tyfdil, Wales on July 30, 1977, grew up in Pontypridd and attended high school with band mate Mike Lewis, who now plays guitar for Lostprophets.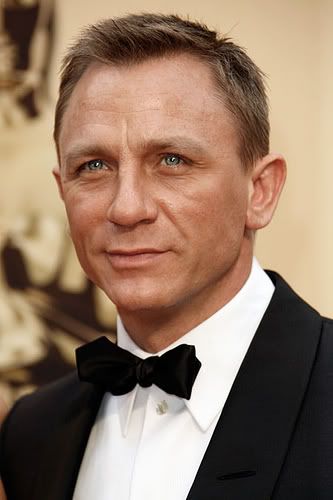 Cute Medium hairstyles 2010 Dec 31, 2010
This is latest trendy medium cute curly hairstyle for girls
---
New models hair.
Today's pick: Vappu Jan 30, 2011
slurl.com/secondlife/Tukinowaguma/154/129/21
marketplace.secondlife.com/p/Tukinowaguma-Vappu-Demo/1844872
This is out. Stop asking for it. Jan 30, 2011
I love my job. I really do. I get to play dress up on a daily basis with different faces that have different personalities, but I'm getting tired of this.


very nice short hairstyles Jan 29, 2011
cool women fringe hairstyles for winter 2010.
David Cassidy Hairstyles – Classic Men's Shag Haircuts Jan 29, 2011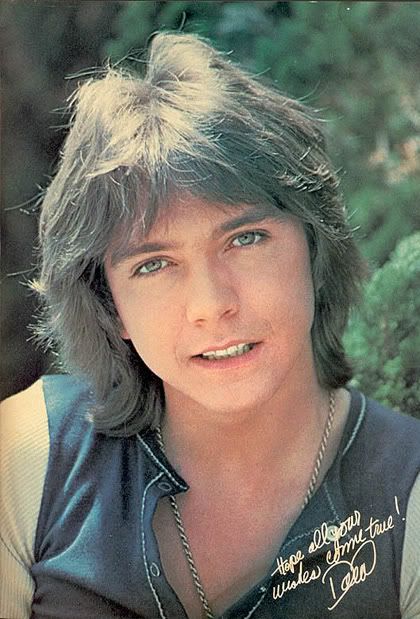 David Cassidy shaggy haircut
What's a David Cassidy shag haircut? David Cassidy was popular during the seventies not just for his voice and young looks but also for his overflowing hair. In fact, more people today remember his hairstyle more than his other contributions in pop culture.
Top Celebrity Trendsetting Hairstyles Jan 29, 2011
Summer is one of the most trendsetting times of the year. Everyone wants to look cute along with the summer sun! It's important to have a cute hairstyle to go along with your trendy summer wardrobe, wardrobe, so why not get some ideas from the hottest celebrities. .
---
New models hair. hair color photos


Kristen Stewart

was born and raised in Los Angeles, California.Her father, John Stewart, is a stage manager and television producer who has worked for Fox. Her mother, Jules Mann-Stewart, is a script supervisor originally from Maroochydore, Queensland, Australia. She has an older brother, Cameron Stewart. Stewart attended school until the seventh grade, and then continued her education by correspondence. She has since completed high school.After Panic Room's success, Stewart was cast in another thriller, Cold Creek Manor, playing the daughter of Dennis Quaid's and Sharon Stone's characters; the film generally failed at the box office. She was again nominated for a Young Artist Award for her performance. It was revealed that at about this time in her career, she had to be homeschooled due to her irregular schedule, which was affecting her grades. She said, "I started homeschooling because my teachers were failing me. I think it was just resentment — I made more work for them. But homeschooling is great; you can study what you want, which allows you to get more excited about what you're doing". Her first starring role followed, in the children's action-comedy Catch That Kid, opposite Max Thieriot and Corbin Bleu.

Kristen Stewart

also played the role of Lila in the thriller Undertow. To date, Stewart's most critically acclaimed role may be in the Showtime television film Speak (2004), based on the novel by Laurie Halse Anderson. Stewart, 13 at the time of filming, played high school freshman Melinda Sordino, who stops almost all verbal contact after being raped. Stewart received great praise for playing the character, who had only a few speaking lines, but kept up a darkly humorous commentary inside her head throughout the film.
Natalie Portman Mar 29, 2011
Natalie Hershlag (Hebrew: born June 9, 1981), better known by her stage name

N

atalie Portman

, is an Israeli and American actress. Her first role was as an orphan taken in by a hitman in the 1994 French action film Leon. During the 1990s, Portman had major roles in films including Beautiful Girls and Anywhere but Here, before being cast for the role as Padme Amidala in the Star Wars prequel trilogy. In 1999, she enrolled at Harvard University to study psychology while she was working on the Star Wars films. She completed her bachelor's degree in 2003. In 2001,

Natalie Portman

opened in New York City's Public Theater production of Anton Chekhov's The Seagull. In 2005, Portman received a nomination for the Academy Award for Best Supporting Actress as well as winning the Golden Globe Award for Best Supporting Actress – Motion Picture for the drama Closer. She shaved her head and learned to speak with a British accent for her starring role in V for Vendetta (2006), for which she won a Constellation Award for Best Female Performance, and a Saturn Award for Best Actress. She played leading roles in the historical dramas Goya's Ghosts (2006) and The Other Boleyn Girl (2008). In May 2008, she served as the youngest member of the 61st Annual Cannes Film Festival jury. Portman's directorial debut, Eve, opened the 65th Venice International Film Festival's shorts competition in 2008. In 2011, Portman won the Academy Award, the Golden Globe Award, the Screen Actors Guild Award, and the BAFTA Award for her lead performance as Nina in

Black Swan

.
Frankie Sandford Hair From The Back Mar 28, 2011
Here's some shots of the ever gorgeous Frankie Sandford showcasing the back of her super-cute asymmetric short haircut and tattoo!


March 25,26 & 27 Mon Amie offers You exclusive Romona Keveza Trunk Show Mar 27, 2011
RSVP for exclusive Romona Keveza Trunk Show
Modeling Tips from a NY Model Mar 26, 2011
TUESDAY, JANUARY 25, 2011


Anna Kournikova Mar 21, 2011
Anna Kournikova

was born in Moscow, Soviet Union, on June 7, 1981. Her father, Sergei Kournikov, was 20 at the time. Sergei, a former Greco-Roman wrestling champion, had earned a Ph.D. and was a professor at the University of Physical Culture and Sport in Moscow. As of 2001, he was still a part-time martial arts instructor there. Her mother Alla, who was 18 when Anna was born, had been a 400-meter runner. Sergei said: "We were young and we liked the clean, physical life, so Anna was in a good environment for sport from the beginning. The family name is spelled in Russian without an "o", so a direct transliteration would be "Kurnikov", and it is sometimes written that way. But it is pronounced "Kournikov", so the family chose that as their English spelling. Anna received her first tennis racquet as a New Year gift in 1986 at age 5. Anna says: "I played two times a week from age five. It was a children's program. And it was just for fun; my parents didn't know I was going to play professionally, they just wanted me to do something because I had lots of energy. It was only when I started playing well at seven that I went to a professional academy. I would go to school, and then my parents would take me to the club, and I'd spend the rest of the day there just having fun with the kids. In 1986, Anna became a member of the prestigious Spartak Tennis Club, coached by Larissa Preobrazhenskaya. In 1989, at the age of eight,

Anna Kournikova

began appearing in junior tournaments, and by the following year, was attracting attention from tennis scouts across the world. Anna signed a management deal at age ten and went to Bradenton, Florida to train at Nick Bollettieri's celebrated tennis academy.
Avril Lavigne Mar 21, 2011
Avril Ramona Lavigne

was born in Belleville, Ontario, the daughter of a working-class family. Her father, Jean-Claude Lavigne, who is of French Canadian descent, named her Avril after the French word for the month of April. At the age of two, Lavigne began singing church songs along with her mother, Judith-Rosanne "Judy" (nee Loshaw). Judy recognized her two year old daughter's talents after hearing her sing "Jesus Loves Me" in church.

Avril Lavigne

has an older brother, Matthew, and a younger sister, Michelle, both of whom teased Lavigne when she sang. "My brother used to knock on the wall because I used to sing myself to sleep and he thought it was really annoying." When Lavigne was five years old, the family moved to Napanee, Ontario, a town with an approximate population of 5,000. Although she struggled with paying attention in school, sometimes kicked out of class for misbehaving, her parents were supportive of her singing. Her father bought her a microphone, a drum kit, a keyboard, several guitars, and converted their basement into a studio. When Lavigne was 14, her parents would take her to karaoke sessions.

Avril Lavigne

also performed at country fairs, singing songs by Garth Brooks, The Dixie Chicks, and Shania Twain. She also began writing her own songs. Her first song was called "Can't Stop Thinking About You", about a teenage crush, which she described as "cheesy cute".
Additional Images from Demetria shoot Mar 20, 2011
The Beautiful Demetria Mar 19, 2011
Click on the images to go to Demetria's Model Mayhem Page
Photo of Demetria was taken today 3/18/11 With a Nikon D300 and 85mm 1.4 lens. Settings: ISO 200 1/250 at F2.0
An SB 800 Flash on Manual mode was placed in a Westcott

Apollo  Softbox

with a  Pocket Wizard Flex TT5 and a 

MiniTT1

mounted on camera. Image was taken outside
Photo By Keith Ibsen
---
Celebrities Love Ombre Hair!
The new Ombre

hair color

has emerged as one of the most popular trends for the celebrities in 2011. What is this messy yet sexy look? Ombre hair is accomplished by creating a dark root and then extending downward to a lighter tip. It has many people questioning whether these ladies became too lazy for a touch-up, or if they're doing it on purpose. Well it is definitely done on purpose and in for the year (for now at least). It is hip, easy, unique, and more importantly can be derived from any hair color. So let those roots keep growing ladies!  Here are a few celerities who became Ombre savvy:
Jessica Biel









Shenae Grimes



Ashlee Simpson






Rachel Bilson



Sarah Jessica Parker
Alexa Chung
Lauren Conrad
Drew Barrymore
Whitney Port
---
Välkommen till min nya blogg!
---